Meet the Doctors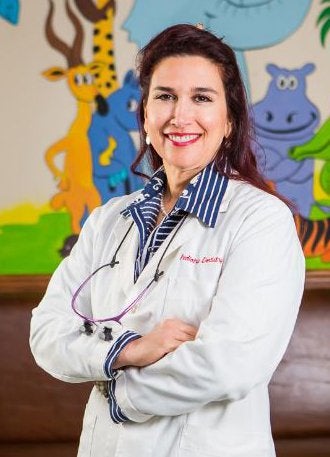 Dr. Safoura Massoumi, D.D.S.
Managing Dentist
Dr. Massoumi received her certificate in Dentistry from Oregon Health Sciences University in 1992 with high honors. She completed four years of Dental Sciences Studies at the University of Brussels and three years of Medical Sciences. She passed the American National Dental Boards with the score of over 97%.
PROFESSIONAL CERTIFICATIONS / LICENSURE
Dr. Massoumi is certified in CPR. She has been practicing dentistry in San Diego since early 1993 and is a senior staff member at Children's Hospital.
---
Dr. Patrycja Zapasnik, D.D.S.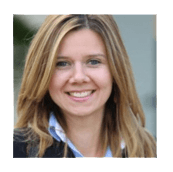 Associate Dentist
Arthur Dugoni School of Dentistry University of the Pacific, San Francisco, CA 2010-2012 – DDS degree . Toronto College of Dental Hygiene, Toronto, ON 2007-2009 – RDH . Medical University of Lodz, Lodz, Poland 1997-2002 – Doctor of Dental Surgery DDS . University of Calgary, Calgary, AB 1996-1997 – General Studies
PROFESSIONAL CERTIFICATIONS / LICENSURE
California Licensed Dentist LIC 62121
Registered Dental Hygienist – 2009-2012
American Dental Association Member – Current
Canadian Dental Association – Current
Drug Enforcement (DEA) Certification – Current
CPR Certified – Current
Oral Sedation Course
Botox Certification
Fluent In Polish
---
Dr. Cynthia L. Jackson, D.D.S., M.S.
Orthodontist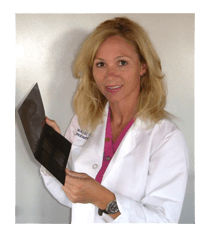 An Ohio native, Dr. Cynthia Jackson was trained in the Midwest. Her performance at Ohio State Dental School graduated her 7th in a class of 150 in 1986 and secured her induction into Omicron Kappa Upsilon, the honorary dental fraternity. She was also the only dentist in her class to be offered acceptance into orthodontic residency programs immediately upon graduating.
After receiving her Doctor of Dental Surgery (D.D.S.) degree, Dr. Jackson chose to attend the University of Louisville for her orthodontic residency. She also excelled in additional coursework and researched and defended her orthodontic thesis to graduate in 1988 with not only her orthodontic specialist certificate, but a master's degree in oral health as well.
Some of Dr. Jackson's research findings have been published in The American Journal of Orthodontics.She continues to publish news articles and editorials on a variety of health topics such as childhood vaccines, fluoride, and of course, orthodontics.
---
Dr. Regina Capulong, D.D.S.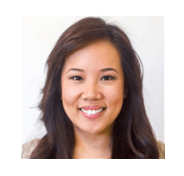 Dr. Capulong is committed to providing the best patient experience for you and your child while delivering great quality dentistry. Her fun loving demeanor and gentle, caring hands will put you at ease. After completing her dental degree at Loma Linda University, she studied at a post graduate general residency program in Oklahoma City at the OU Children's Physicians, a children's hospital, and the Veterans' Affairs Medical Center. She obtained extensive training in treating medically compromised children and adults using the latest and best technology available in dentistry today.
In her free time, Dr. Capulong enjoys going to the movies, spending the day with family, experiencing different cultures and their food as well as sipping on a good cup of coffee while catching up with friends. She also enjoys crocheting, and spending time with Louie, her bichon frisée.
---
Dr. Helen Moreno, D.D.S.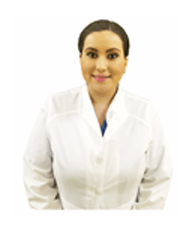 Dr. Helen Moreno was born and raised in Chula Vista, California. She recieved her Doctor of Dental Surgery from La Salle University. She is certified in Oral Conscious Sedation and Pediatric Advanced Life Support. Regularly attending courses and seminars keeps her current with the latest technology in dental treatments. She focuses on prevention of dental disease and infection. This is achieved through professional office visits, good home care and oral hygiene, dietary management, and the use of flourides. Dr. Moreno wants to maintain the integrity of the dental arch so that the child will grow and maintain his or her dentition to its maximum potential. In addition, She is also fluent in spanish which helps her communicate with her spanish speaking patients as well as their parents. She is a member of the American Dental Association, California Dental Association, and San Diego Dental Society.
Dr. Moreno is an animal lover and loves to spend time with her dog Bella and her family. She enjoys travelling, going to the movies, and exploring new places around town.
---
---
Our Values
Established in 1998
Latest in technology
Big office for patient comfort
Spanish speaking staff
Most insurances accepted
Extended hours for patient convenience